Diese Veranstaltung hat bereits stattgefunden.
SQL Kurs
31. März , 18:30

-

1. April , 20:00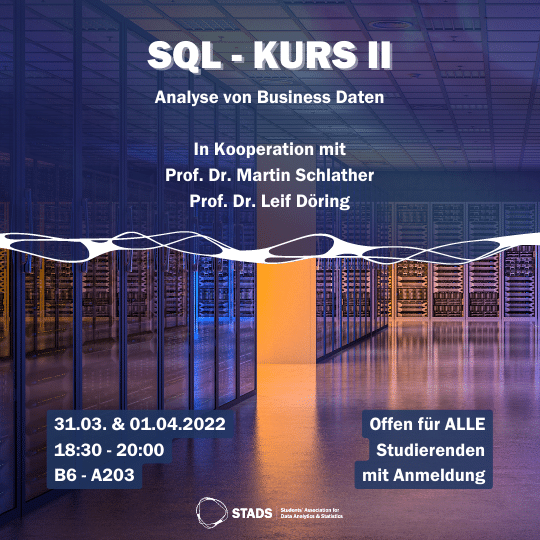 31

.

03

.

22

& 01.04.22

 

| 

1

8

:30-

20

:00

| B6 A203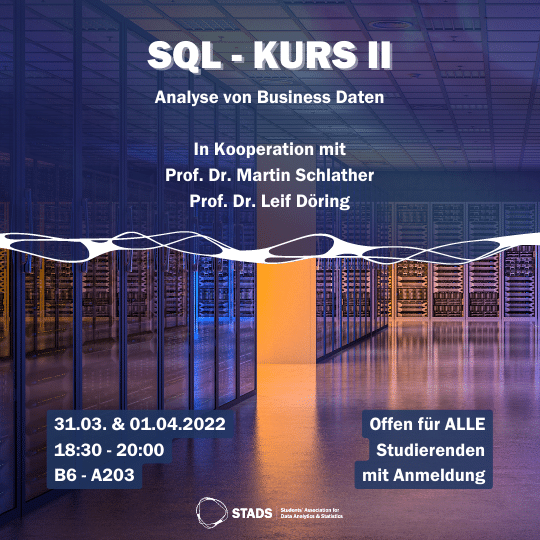 Most of the world's structured data – from student records to bank transactions – lives in organized collections of tables called relational databases. To be an effective data scientist, you need to know how to extract data from these databases using a language called SQL.
In this course, you will learn to use SQL by answering exciting business questions using a fictional company as an example. By the end of the course, you'll know everything you need to extract information from your next database!