Diese Veranstaltung hat bereits stattgefunden.
Kickoff HWS 2023 in English
14. September , 19:30

-

23:00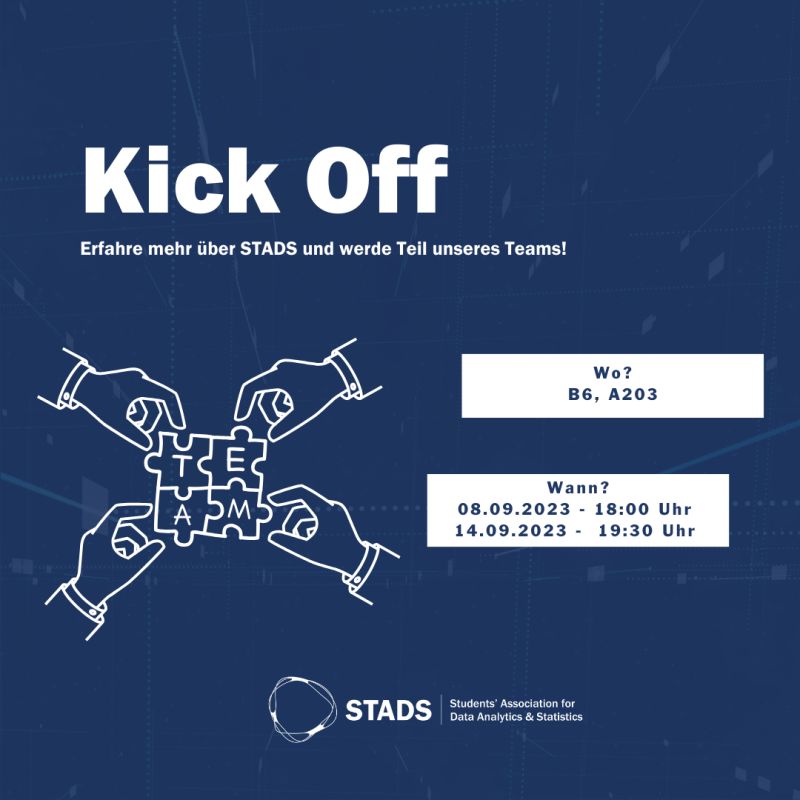 Kickoff HWS 2023 in English
Thursday, 14.09.2023

 

| 19:30

 Uhr
| A203, B6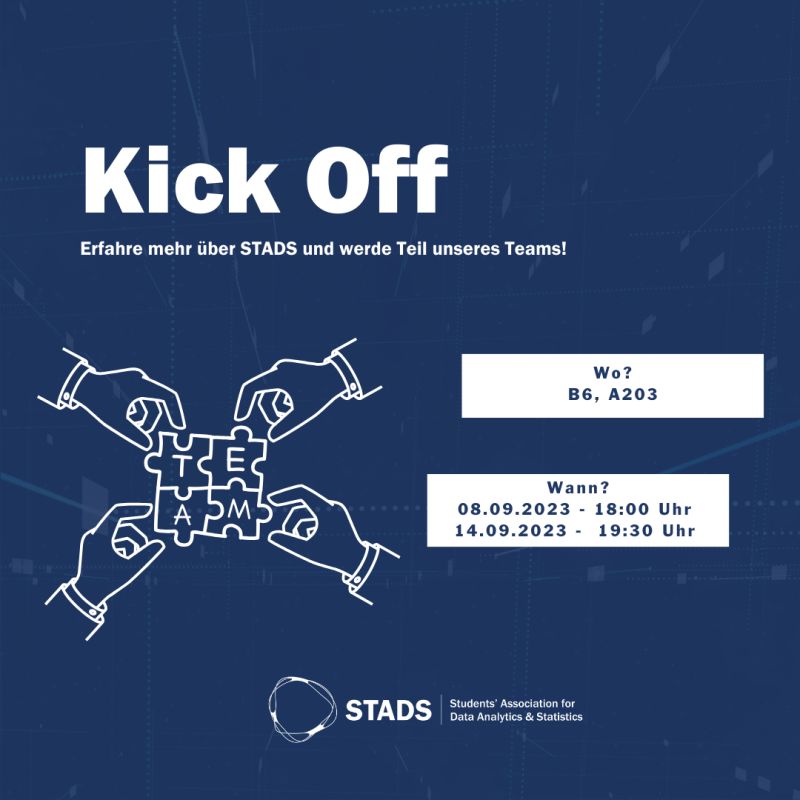 Are you studying and interested in data science and statistics?
Do you want to attend exciting lectures by companies on topics related to machine learning in practice?
You want to get involved in a student initiative and meet new people with similar interests?
Then you've come to the right place!
At STADS we teach you professional skills in the areas of data analysis and machine learning and also train you in statistical programming languages such as Python, R and SQL! Get to know us at our kick-off! 💙
We will present our departments and a project we have completed. So you can get a direct insight into our work and afterwards we will be happy to answer all your questions. Of course we will provide catering. 🍕🍻
The kick-offs will take place on 08.09.2023 at 18:00 (German) and on 14.09.2023 at 19:30 (English) in B6, A203.🚀
More information on how to become a member can be found here.
P.S. This semester our sessions will be held in English and therefore open to international students as well.😊
We look forward to seeing you!💙🚀