Diese Veranstaltung hat bereits stattgefunden.
Phoenix Vortrag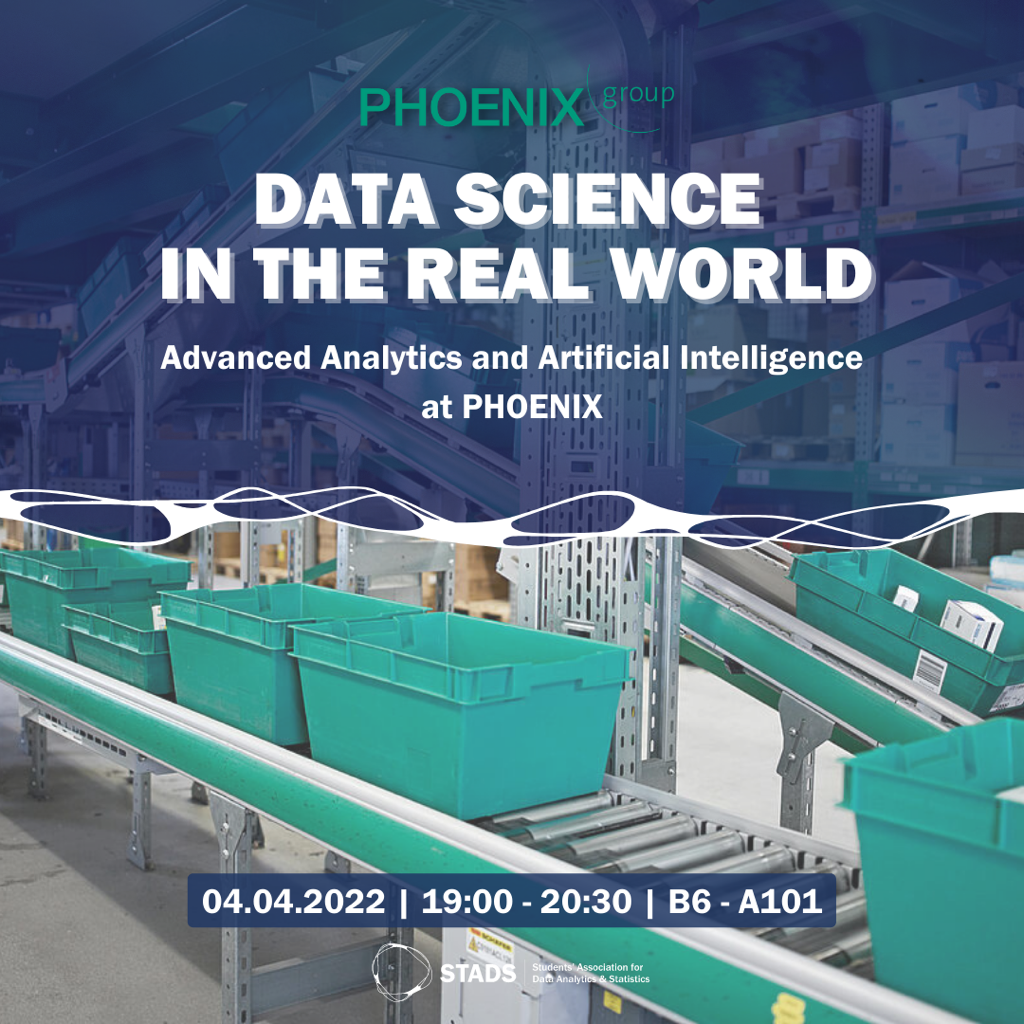 Phoenix: Data Science in the Real World
Monday 19:00 – 20:30 | 04.04.22  | B6 – A101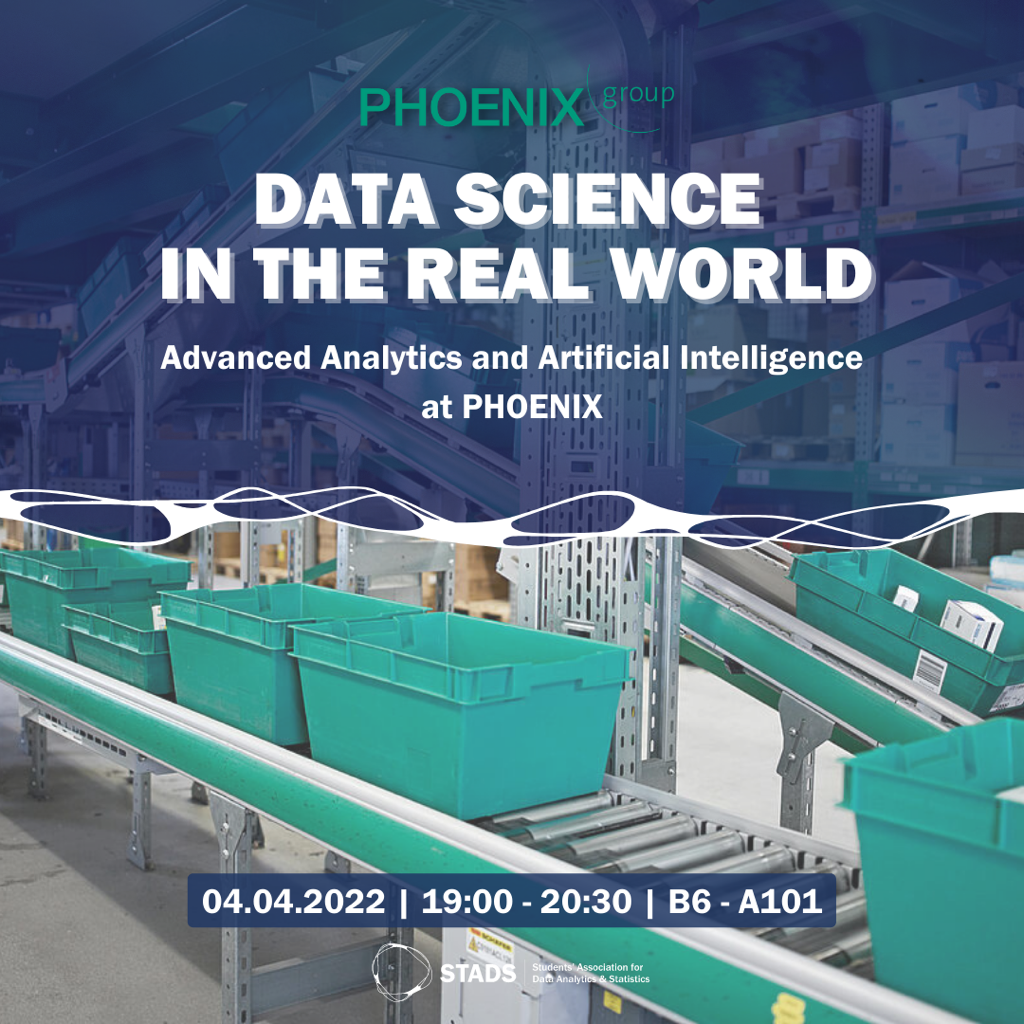 We're exited to announce our first talk coming up next Monday by PHOENIX Group – "DATA SCIENCE IN THE REAL WORLD"!
You will get interesting insights in advanced analytics and artificial intelligence at PHOENIX. The PHOENIX Group is the largest pharmaceutical wholesaler in Germany and a leading health care provider in Europe.
"Dynamic pricing is one of the strongest profitability levers and therefore represents a central aspect of our business strategy. In this talk we will discuss benefits and challenges of dynamic pricing and how machine learning techniques and analytics can be used to set optimal prices."
The talk is presented in German.
– 4th of April 2022, 19-20:30
– in B6 A101
See you on Monday!